---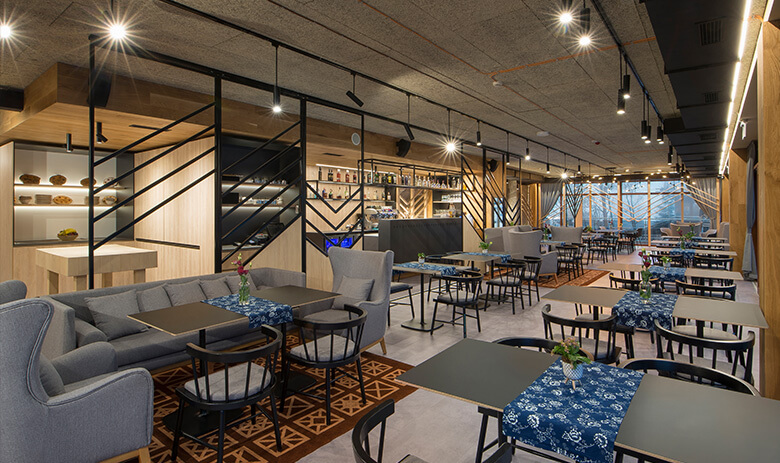 Enjoy purely Slovak and absolutely tasty delicacies in the pleasant environment of the High Tatras. "Slowenská" restaurant in Starý Smokovec attracts you not only by stylish interior inspired by the work of the architect of the High Tatras – Gideon Majunke, but above all by tempting cuisine.
In our restaurant you can enjoy fish from Nová Lesná, pork from Tvarožná, beef from Važec, meat products from Hranovnica, bryndza cheese and other kinds of cheese from Východná. All of the ingredients of dishes on our plates and in drinks in our cups are of domestic origin. Our kitchen knows no semi-finished products, because we have a talent for making homemade pirogues, dumplings and fragrant bread.
"Slowenská" restaurant also hides untraditional surprises. For gourmets our butcher's bar will prepare a delicious beer snack according to their taste, on the spot and also for takeaway. We also have a unique borovička bar that serves up to 30 types of this traditional Slovak alcohol.
---

QUALITY
INGREDIENTS
In our kitchen we use only quality ingredients from local suppliers.

BOROVIČKA
BAR
Try some of the 30 types of traditional Slovak alcohol - borovička. Cheers!
SEASONAL
OFFERS
Each season brings different specialties. Enjoy them with us!

TRADITIONAL
KITCHEN
Gourmet-proven recipes will always delight the taste buds.

---
Traditional Slovak dishes
...have a look inside our restaurant ...